Wheat



Type

Item

Stackable

Yes (64)

Placeable

No

First Appearence

Update 0.4.0
Wheat is a crop Item added in Update 0.4.0.
Obtaining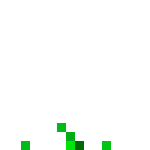 Wheat can be grown on Farmland using Seeds, and once grown, can be harvested to obtain the Item. Wheat is a renewable resource because the Player will get seeds every time a crop is harvested. It can also be found naturally growing in Villages and in Dungeon Chests.
Bone Meal can be used to speed up the growth of the crop.
Crafting
Usage
Wheat can be used in a variety of food recipes. Besides this, it can also be used in Animal Farming to breed certain mobs and make them follow the Player.
As of Update 1.0.4, Wheat can be Traded with Villagers for Emeralds.
Trivia
Wheat cannot be eaten.
When the Player harvests Wheat, both Wheat and Wheat Seeds are dropped, hence making it possible to create huge farms with a singular seed.
Villagers will pick up Wheat that is dropped.
Wheat can be grown on Farmland without Water. But the Player must plant it quickly as the Farmland turns into Dirt after several seconds.

This means that Wheat can even be grown in the Nether, where Water is unavailable.

Wheat can be grown underground, if the Player provides sufficient light.
Community content is available under
CC-BY-SA
unless otherwise noted.