Hey welcome to my wall. This is like my twitter page (cuz my twitter account stopped working and it's for the wiki) I really would like questions and I will awnser them. Remember, no spamming or I will tell an admin.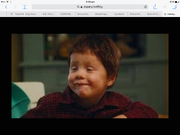 Give Kudos to this message
You've given this message Kudos!
See who gave Kudos to this message
Community content is available under
CC-BY-SA
unless otherwise noted.